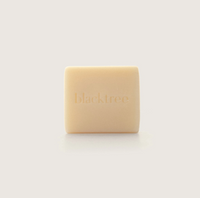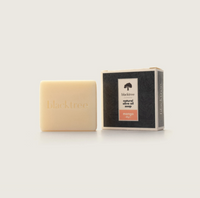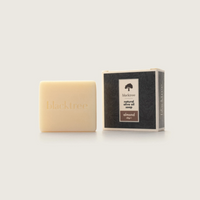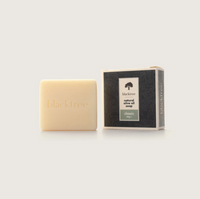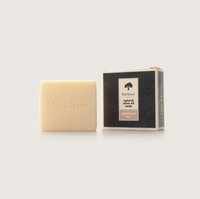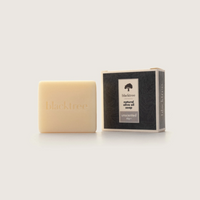 Blacktree
Bar Soap 40gr
The classic smell of cleanliness.
Our grandma's always loved to keep things clean. This unique smell of citronella will bring your memories back from your childhood. 
All our products are made with locally grown olive oil from the North Aegean area of Turkey. The unique climate and the fresh breeze allow us to produce the greatest olive oil. We only use this specific, food-grade olive oil in our soaps. Experience the North Aegean. 
All our products are vegan and not tested on animals. 
Ingredients: Sodium Olivate (saponified olive oil from the North Aegean area), Sodium Cocoate (saponified coconut oil, food grade), Sodium Castorate (saponified castor oil, food grade), Fragrance (derived from natural ingredients), Rosemary Leaf Extract (a premium antioxidant and preservative to prolong the lifespan of our soaps)
OUR STORY


Blacktree offers premium natural soap from local olive oil. Since 2002 we have strived to produce products that are natural, sustainable, and cruelty-free, all from our factory in the North Aegean region.

Our co-founder Erhan Namlı's wife, Sibel, was suffering from severe eczema. Whatever cleaning product she used, her eczema only got worse. To overcome this, she quickly switched to natural soap. Erhan started making soap at home using premium ingredients and tested them on Sibel. Slowly her eczema improved, and in turn, inspired Erhan to become a full-time soap maker.

NO SLS or PARABENS
All NATURAL INGREDIENTS

Blacktree formula consists of saponified olive oil, coconut oil, castor oil, a bit of naturally sourced perfume, and rosemary leaf extract. No chemical detergents, preservatives, salt or dyes.

PLASTIC-FREE
If they are packaged in paper, all bar soaps are plastic-free. Blacktree offers its bar soaps in recyclable paper boxes which has no impact on plastic waste. Feel proud to be part of this movement!

PREMIUM QUALITY SOAP
Blacktree's bar soaps are made from premium olive oil and you will immediately feel the quality on your skin. Our soaps are smooth, soft and they nourish your skin.

CLEANLINESS
Bar soaps have great cleaning power. There is a misconception that bar soaps are not hygienic because people touch them, however, bacteria cannot live on the surface of the bar soap.