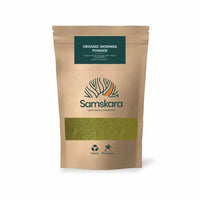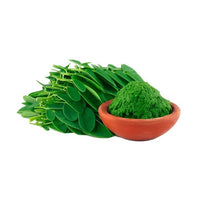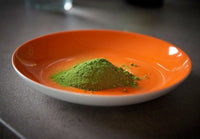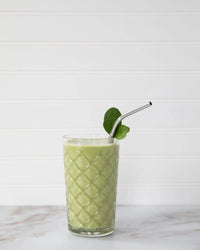 Samskara
Moringa Powder | Organic BIO | 250 gr
Samskara's Moringa Powder is a powerful antioxidant and rich in protein and minerals. It contains Iron, Calcium, Riboflavin, Magnesium, Potassium, Phosphorus, Zinc and also Vitamins such as A, B2, B6, C. No wonder the popularity of Moringa tree is increasing tremendously. It's ph level varies between 6 and 9.  
Moringa Powder is known to regulate blood sugar, treat bacterial issues (antifungal and anti microbial properties), makes bones healthier, aids with digestive and stomach issues, protects liver and further nourishes skin and hair! It's benefits which has left the scientific and medical community stunned!  
Our Moringa Powder is Organic/BIO, GMO free, oil and palm oil free, sulfites free, sugar free, vegan friendly and free from chemicals and additives – 100% Natural from Earth! We recommend it for all ages and all genders.  Due to it's potent anti-inflammatory characteristics, it can potentially contract the uterus leading to labour difficulties. However, there isn't much information available regarding use of other parts of Moringa, so we recommend staying away from it during pregnancy.
We recommend adding 3-6gr of Moringa Powder into your smoothies and vegetable juices additionally as to soups, or even a Moringa Tea. You can definitely add it to your golden milk recipe. We suggest cooking Moringa on low heat with a little fat soluble addition such as nut milk or ghee or coconut oil for optimal digestion.
Our Moringa Powder is packed in a Kraft bag made with recycled materials, has a zip lock so you can store it. Once used, please re-cycle/re-use it efficiently and sustainably. Store in a cool and dry spot away from direct sunlight. Samskara's Moringa Powder is sourced from planet Earth, to be more precise, from India.
Samskara is more than just another food company. Samskara firmly believes the key to wellbeing is feeling strong, alive, capable and confident. The name Samskara comes from the Sanskrit sam (complete or joined together) and kara (action, cause, or doing). True to our identity, their purpose is to create harmony between people and plants. This journey starts with the quest to find naturally energizing, nutrient-rich, sourced sustainably plants from their original environments. We search for producers and farmers whose approach and values match our own ensuring that we provide you with nothing but the best.