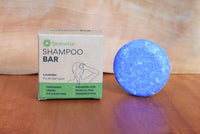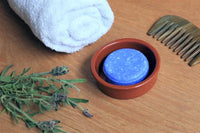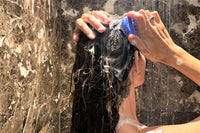 Beewise
Shampoo Bar - Handmade
Our shampoo bar is made of 100% natural ingredients that cleanse your hair and scalp, leaving it soft and smooth without stripping its natural oils. It is designed for all hair types and contains no parabens, palm oil, SLES, or syntheticfragrances.
This bar stimulates your hair growth because of the Lavender essential oil, makes it stronger, and helps control dandruff. In addition, the soothing aroma of Lavender has a relaxing effect.
Solid shampoo bars are a great alternative to plastic bottles. Bottled shampoos are 80-90% water. This single shampoo bar will deliver you the equivalent of 3 bottles of shampoo and lasts an average of 80 washes.
You can also use this bar as a silver shampoo.
Handmade in the Netherlands - 60g


SLS & SLES, Parabens and Palm Oil Free

No Synthetic Fragrances


Vegan & For all Hair Types
OUR STORY 

Beewise is a company created to encourage people to live a sustainable life by helping them making conscious choices with the day-to-day products they use. Thier mission is to reduce plastic use by making eco-friendly, reusable, non-toxic and sustainable products available to everyone. Their packaging is plastic-free and compostable.