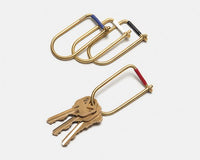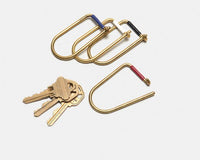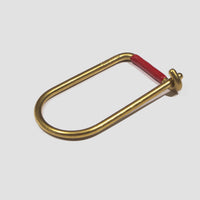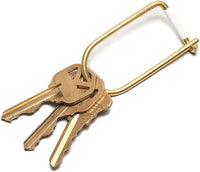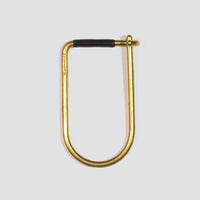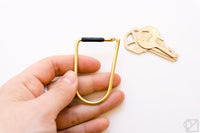 Craighill
Wilson Keyring - Enameled
A simple and efficient brass keyring, the inherent strength of the wire creates a secure closure. Holds more keys than you're likely to need. This keyring may improve your life if only a little bit. 
Available in BLACK, RED, BLUE and WHITE
SPECIFICATIONS:
1/8" Brass wire

Measure 2" x 1.25"

Enamelled stripe for simple identification purposes
OUR STORY

Founded in 2015, Craighill is a New York design company that develops and manufactures enduring objects that ignite a sense of wonder. We believe that by understanding how a product is made—and the thinking that goes into its design—we can increase appreciation for the objects in our lives and discourage a culture of consumption and waste. Our wide array of products is informed by the specific production capabilities of our manufacturing partners and unified by a design philosophy that marries efficient processes with creative exploration.
Well-designed products can tell a story about their creation and their potential — and by exploring those stories we hope to enrich the lives of the people we reach, and illuminate the magic of the world around us.