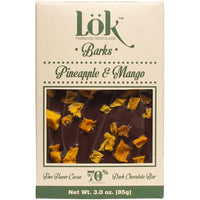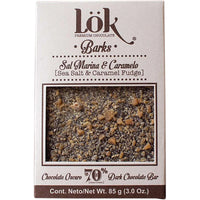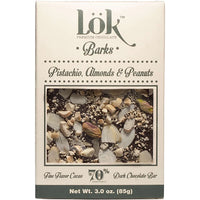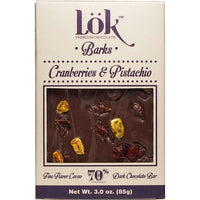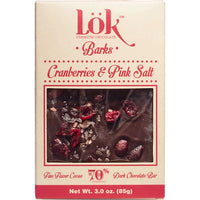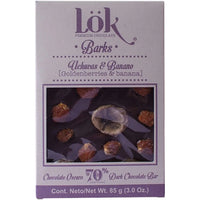 Lok Austria
Chocolate Barks
Ingredients: Dark Chocolate Bark 70%
Suitable for vegans and celiacs.

 

Naturally gluten-free.
May contain allergens including nuts and traces of milk
We are a Colombian company with a mission to create world-class, premium chocolate products from sustainably sourced Colombian Cacao. Our vision is to transform the Colombian countryside by promoting sustainable production models and fair trade channels that create opportunities for small cocoa and coffee producers.

We work directly with 1,300 farming families in Arauca in the Orinoco region and Tumaco in the Pacific region of the rainforest. These regions have been affected by illegal coca cultivation for more than 50 years and today, thanks to cocoa cultivation, these families are no longer illegal. We work with these regions of Colombia to give farmers a profitable and different alternative to illegal crops.

Lök works hand in hand with the El Alcaraván Foundation to develop new cocoa production techniques and provides technical assistance to farmers to improve the management of this crop.